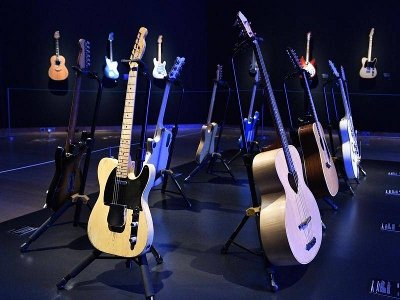 Like many of you I got myself a copy of "The David Gilmour Guitar Collection" catalogue/catalog (take your pick) and while/whilst (circle one) flipping through, the idea hit me.  A companion podcast! If you have a copy, you'll enjoy listening as you read about the guitar your listening to. If you don't have it, its still a great listen, if I do say so myself. Here' s the playlist!  Enjoy!
I'd love to know what you think!  Please leave a reply below and/pr (there's that select-a-word thing again) my twitter or Facebook fan page!  Consider a small donation?  Thank you!
UPDATE: You don't need a hard copy of the catalogue. Christie's has an interactive e-catalogue or you can download it here.
Podcast: Play in new window | Download (Duration: 3:10:53 — )