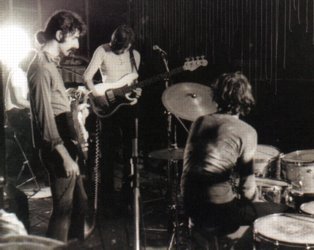 Show #96, Release date: 13. October, 2007

It wasn't too often other musicians were given the opportunity to jam with Pink Floyd let alone be able to jam with Pink Floyd.
"Frank Zappa is really one of those rare musicians that can play with us. The little he did in Amougies was terribly correct. But he's the exception. Our music and the way we behave on stage, makes it very hard to improvise with us."
– Nick Mason (commenting on playing with other musicians)
The two progressive rock planets collided on the 25th of October, 1969 at The Actuel Festival in Amougies, Belgium.  Recently, in the last year an audience recording finally surfaced.  Its not the best recording but its all we got.
Podcast: Play in new window | Download (Duration: 2:02:50 — 112.6MB)
Subscribe: Android | iHeartRadio | Blubrry | Email | TuneIn | RSS | More