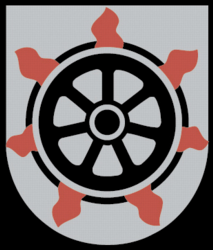 Show #131 Release date: 27. April, 2009
Apologies for the delay on this.  The production process was plagued with technical difficulties.  Plus there was massive amounts of tweaking I had to do several times after not being satisfied with each end result.  It's not the worst but its not the best but it is an interesting gig.  I also had problems with the upload.  Maybe Floyd's luck, or rather lack of with technical issues was contagious.
For this podcast we go to an often forgotten land.  It was Floyd's first and last visit to this country in the Fennoscandian region of northern Europe.  Suurhalli, Lahti, Finland, 10. June 1989.  Enjoy!
Podcast: Play in new window | Download (Duration: 2:57:43 — 162.8MB)
Subscribe: Android | iHeartRadio | Blubrry | Email | TuneIn | RSS | More